Hello
In order to optimally adjusted of your points. I made this table with following values.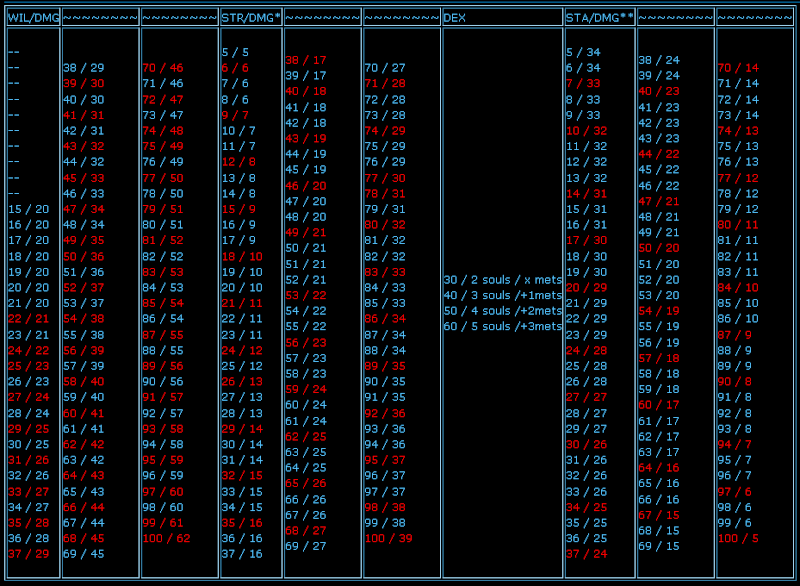 -Every data was tested, but some correction would be welcome =)
-(*) STR damage was checked with fireball vs Goliath@Lifewoods guardian, 2 players.
-(**) STA damage was checked stepping on Crabs. dmg per crab is always the same wherever you were. it just depends on your STA.
-Every red value would be optimal.
Another datas:
100 str soul damage vs 100 sta char=15, firaball=20, Blizzard=13, Met=45, then if you make/receive X damage with fireball against a char, you will make/receive fireball=X Souls=X-5, Bilzzard=X-7, Mets=X+25, against that char.
Notice that more than 100 is useless, no effect above it.
Edit: +100 works since some months
Thx to all friends who helped me. It was funny to step on crabs with Al or to hit Goliath with a 5 Str Pochi's Fireball =)))
Regards